Title: Saint Mary
Circle: Russian Blue (Hibiki Reine)
ISBN: n/a

Hibiki Reine, the illustrator of the Marimite novels (and the early Yuri Shimai/Hime covers), has released several Marimite doujinshi that are basically rough illustration collections (Haste!!, Love & Rough, and at least some of the True Colors series, for example; her Berry Pink doujinshi also contains some Marimite color illustrations. See here.). If you want to buy a "real" Marimite illustration collection, there is one out; the ISBN is 4086007975 and last I checked it was only about $5 (before shipping). It also contains the Marimite manga shorts Hibiki did for Cobalt, which you can find scanlations of at Lililicious.

Click the thumbnails for the full-size scans.

A three-page manga:
Sei grabs Yumi, commenting on her nice scream. Yumi asks her to stop saying things that a pervy middle-aged man would say. Sei accuses Yumi of being cheeky, and squeezes her some more. Sachiko, coming across them, remarks that they look close, as usual.
A few days later, Yumi decides to turn the tables on Sei. She sneaks up on Sei, then calls out her name and grabs her. Sei is surprised and embarrassed. Youko, having seen what happened, says she won't tell Sachiko about it. Sei wonders when the heck Youko appeared.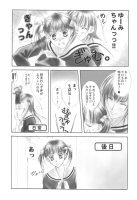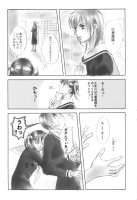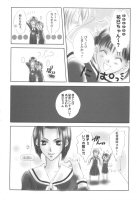 Back cover:

Back